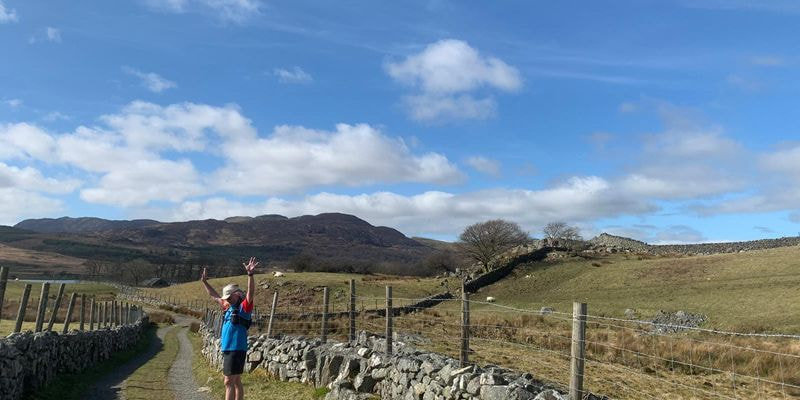 Articles
Hill Running Saved My Life
Written by Darren Clarkson.
According to  MIND – 4 in every 100 people may suffer from Post Traumatic Stress Disorder at some point in their life. Although a complex condition, Darren found solace and a way of coping through trail running.
Feeling the water pool in my left eye. A lake that held a true reflection. – I can still remember it. I still feel the lonely salt tear that fell down my cheek. I was 49km into my first 'Ultra' , a journey I didn't realise I was taking when I left the house that morning. I had water and snacks in my race vest, no map, but I knew the local trails well. They had been my solace. They had been my peace. They had been my refuge.
Not so many months earlier I found myself at the end of the road. I simply could not go on. Life held no meaning. No love. No hope. I found a tree. I had a rope. I remember that night as if trying to build a jigsaw with pieces missing. A night lost in any sense. A night that I no longer recall the date, but the time – past midnight as I sat under that tree. I really don't know what had stopped the inevitable that night. The build up of PTSD, of covid restrictions and plenty of other things.
The days that followed, alone in my small cottage, numbness haunted me. A friend telling me to go for a run. Just go outside. I wasn't a runner. I never ran, I had no running shoes. Each footstep that first day was painful. My heart beating, the muscles twitching, the feeling of failure as I collapsed in the foetal position after only 300m. The walk back home defeated. Again the next day and the days that followed. Each day just a little further. 1km, 3km, 5km 10km all signposts that detoured me from the dead end.
The sun had been gracious all day, the blue sky, the birds and lambs. I had traced all the trails I knew so well linking one to the next. At 25km I felt elevated for more – this passed when I limped into 30km the point when the mind wandered and the devil sat on my shoulder teasing me. One step after another – faded, I could see home. I could feel a goal so close. A goal I never knew I needed to make. That is when the tears fell. That is when I crossed the Rubicon. That is when each step, each painful step mattered.
I am still not a runner. I find the solace I need on the trail. I run because just for a short time all that matters is left foot, right foot, one step at a time.