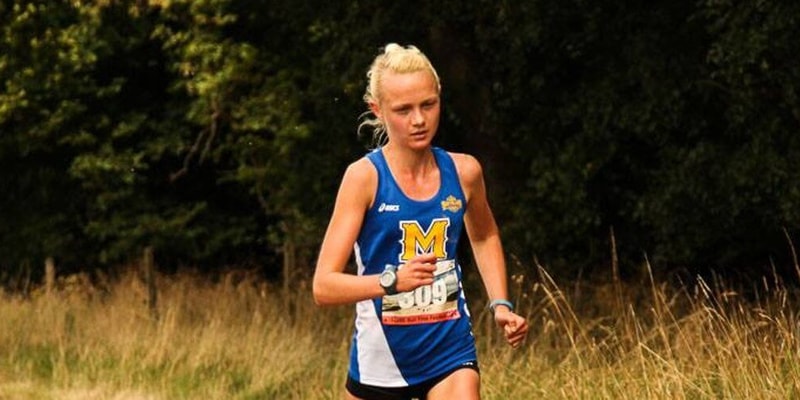 Articles
A year in post as the Running Mayor of Leeds
Now a whole year on in the post of 'Running Mayor of Leeds', we caught up with Gemma Bridge, to find out what exactly being the Running Mayor involves, what she has been up to, and what she intends to do next!
The #RunSome campaign was launched in 2021, headed by Active Things, a builder of digital tools to help people ride bikes, run and do active things outdoors, and Runners World, a running website and magazine with the latest information to help us all run safely and enjoyably.
Since it's launch, the #RunSome campaign has grown to become a coalition of running enthusiasts, brands, clubs, tribes and organisations that together aim to inspire more of us to run some everyday journeys, errands and commutes. By opting for an active mode of travel such as running, instead of driving, even for just a couple of trips each week, we can help to reduce pollution and build stronger connections with the people around us.  And best of all, by running rather than driving you'll arrive happier and feel good.
As part of the #RunSome campaign, and to help us all to #runsome everyday journeys, errands, and commutes, a network of volunteer Running Mayors was introduced in March 2021. This network, which brings together over 50 people from across the UK, is an initiative to champion the role of running in our cities and places. The Running Mayors, who come from a range of different backgrounds, act as ambassadors for the RunSome campaign, providing a voice to champion running and increase the visibility of running as a form of healthy, active travel.
Gemma Bridge was appointed as the Running Mayor of Leeds. Gemma is a passionate supporter of active travel, she is well connected with people and organisations across the city and wants to help Leeds become a fairer, cleaner, healthier and happier place to live, work and play, and see's running as a key part of that.
As Running Mayor of Leeds, Gemma has been a campaigner for change. She has been working to make running, and runners, more visible and better heard in Leeds and beyond.
Over the last year, Gemma has been focusing her efforts in three areas:
Encourage workplaces to embed running in the workplace
Opting for active modes of travel to work, even just a couple of days a week, is beneficial to the environment, and the people that live and work within those places. Walking and cycling are great ways to get to work, but other modes of active travel such as running should be considered as part of workplace active travel plans. Running has so many beneficial effects on mental health, social cohesion, fitness, and productivity and as such can only bring good things for workplaces.
As Running Mayor, Gemma has spoken to businesses across West Yorkshire to explore the opportunities and challenges to running. Gemma has co-developed communication campaigns and interventions for workplaces to put into place to support running, such as the installation of shower and changing facilities, the development of lunchtime run clubs, and increasing connections between workplaces and running clubs. She has also developed the 'Running Friendly Workplace Award', an accreditation to highlight the most run friendly workplaces in the region.
Enable a wider diversity of voices to be heard about running and active travel
Gemma is passionate about inclusivity. As Running Mayor, Gemma has been working hard to enable more voices to be heard in conversations about active travel and changes to transport infrastructure. She has become a member of the APPG on Running, a national group which meets regularly with members of parliament to discuss running and how to support more people to run. She has worked with Global Action Plan, and other activities, councillors, and interested people across the Yorkshire region to discuss what Leeds would be liked with cleaner air and safer streets. Gemma has conducted research and she has been reaching out to and talking with community groups and existing running networks to explore the barriers and enablers to active travel.
Help active travellers to feel safe when travelling across Leeds and the wider region
It is all well and good encouraging more people to opt for active modes of transport, but if they don't feel safe when walking, cycling or running, then they are unlikely to keep up with the active mode for long. A key part of the work that Gemma has been doing over the last year, is working with community members to identify what safety concerns there are. Gemma has run surveys and events to explore what factors affect feelings of safety when using active modes of travel, including running. She has hosted litter picks to reduce litter from paths, has helped people to find running buddies and has identified and shared well lit running routes across Leeds. Excitingly Gemma is currently developing an app that will utilise mixed reality to show community members and planners what proposed infrastructure changes will look like, and how they may benefit or not, active commuters. Watch this space!
There are so many reasons to opt for active modes of travel, including running – some personal like stress relief, some universal like reducing car dependency, some obvious like boosting fitness, and some out of this world, like chasing a world record. But no matter the reason, getting on your bike, walking more, or lacing up to run isn't always easy. What can help, is making running a part of daily activities, supported by our community and workplaces.
Over the next year, Gemma will continue her work in Leeds and across the West Yorkshire region. But, as with any ambitious plan, making running easier for people in Leeds is not something that any single Running Mayor could achieve. So, in her role, Gemma is looking to continue to build alliances and work with others to make things happen. If you would like to work with Gemma to encourage workplaces to embed running in the workplace, to enable a wider diversity of voices to be heard about running and active travel and/or to enable runners to feel safer when running, please get in touch with Gemma:
Email: LeedsRunningMayor@hotmail.com
Twitter: @RunMayor_Leeds