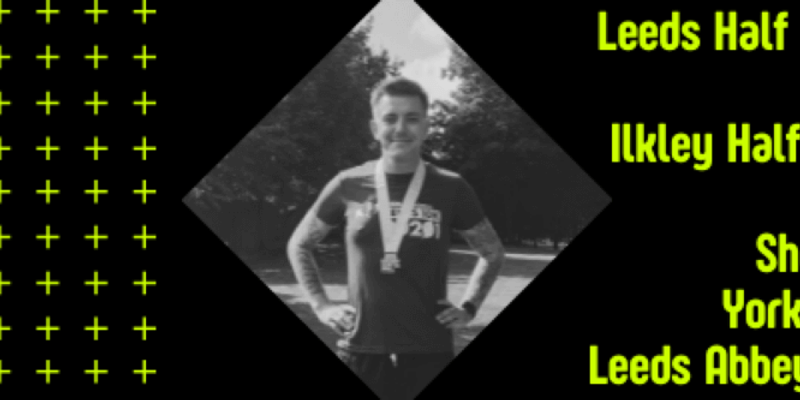 Articles
In it for the Long Run – 100k for 1k.
In it for the Long Run – 100K for 1K   written by Matt Beaumont
If you can help a little, it can help change a lot.
For the Human Race
"Life is for participating, not watching". This statement is so true and was something my Auntie Jen used to live her life by. She was the life and soul of any occasion.
It was so truly heart-breaking to see someone so active, with so much life to do things, suddenly not being able to.
The disease came out of nowhere, slowly shutting down her body, leaving her unable to walk and talk.
Despite the crushing news, Jen is determined to spend her time remaining positive.
This lust for life, has given me even more motivation and drive to get out there and be proactive about fundraising.
I am driven to raise money to help find a cure for this horrible condition. I want to help to provide hope with MND.
I love running and want to spread my passion to inspire, motivate, and help raise awareness of MND, so I decided to set myself a challenge – 100K FOR 1K.
The Challenge – RUN 100 Km & RAISE £1,000
Go the distance
Leeds Half Marathon – Sunday 8th May (22Km)
Leeds 10K – Sunday 3rd July (32Km)
Ilkley Half Marathon – Sunday 10th July (54Km)
York 10K – Sunday 22nd August (64Km)
Sheffield 10K – Sunday 25th September (74Km)
Yorkshire 10m (16K) – Sunday 16th October (90Km)
Leeds Abbey Dash 10K – Sunday 23rd October (100Km)
On your marks, get set, grow 
MND is a fatal, rapidly progressing disease that affects the brain and spinal cord. It attacks the nerves that control movement so muscles no longer work.
It can leave people locked in a failing body, unable to move, talk and eventually breathe.
It kills a third of people within a year and more than half within two years of diagnosis.
A person's lifetime risk of developing MND is around 1 in 300.
Six people per day are diagnosed with MND in the UK.
It affects up to 5,000 adults in the UK at any one time.
It kills six people per day in the UK, just under 2,200 per year.
IT HAS NO CURE.
I want to help improve care and support for people with MND, their families and carers.
Every penny raised will fund and promote research that leads to new understanding and treatments, and brings us closer to a cure.
Before the diagnosis of my Auntie Jen, I had very little knowledge of MND, that's why I am determined to campaign and raise awareness so the needs of everyone with MND and anyone who cares for them are recognised and addressed by wider society.
If you were like me, then I suggest you watch 'The Ride' – this short video shows the devastating effects of motor neurone disease portrayed as a terrifying roller coaster ride.
https://www.youtube.com/watch?v=2668TvHs_dw&feature=youtu.be
The MND community, which I now proudly include myself as a member, is made up of passionate, dedicated and focused people contributing expertise, time and money to the collaborative effort to find treatments and ultimately a cure for this brutal disease.
Happy & healthy running to you all!
To donate please go to my JustGiving Page – https://www.justgiving.com/fundraising/100k-for-1k