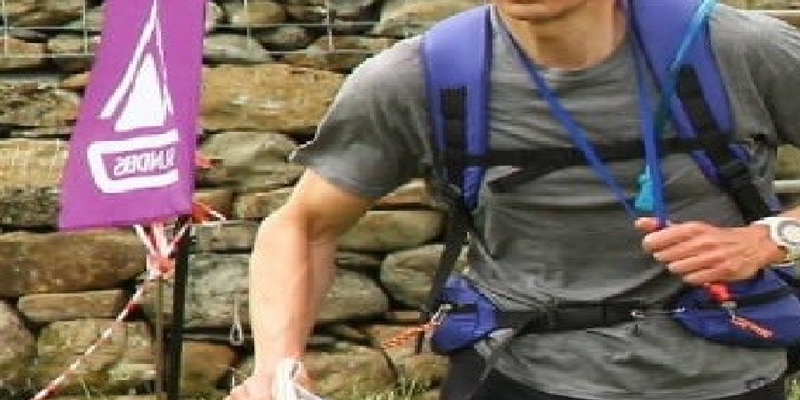 Articles
The Running Principal
"I try to act as a role model, if the Principal can do it, then others can as well"
Run Leeds had the pleasure of chatting with Yorkshire resident, runner, cyclist, climber, and ambassador of active commuting – Stuart Nash.
Stuart is the Principal of New College Bradford, which opened its doors for the local community in 2019. The college is based in the centre of Bradford City, offering a wide range of subjects and qualifications for post-16 students.  When he is not busy running a highly successful sixth-form college, he can also be found running, cycling, and generally championing active commuting.
Why do you run and what does running mean to you?
Running helps me to keep fit, sleep well, and feel better. In a job that can be very demanding, it allows me to mentally recharge, improving resilience and the physical ability to cope with long working hours, often 12-hour days.
Running also allows me the time to think and process, either reflecting on previous events or considering the day/week ahead. It also allows me to escape from the stress and strains of work and life, enjoying the outdoors and appreciating the sights and sounds of green spaces. Running has also provided me with routine and discipline, which becomes habitual, and now it is an identity – this is who I am.
When did you get into running?
I was an active child. I played football, hiked with my family, took part in cross-country teams, and cycled 5-6 miles to school every day for 10 years. But my real interest in running began at the age of 15. As part of a team for scouts, I was entered into an event called the Ridgeway Long Distance Footpath Relay Race. My first real taste of adventure racing – 100 miles, starting at 5am and finishing in the dark. For the first time, I had to train properly and haven't really looked back since.
As a keen climber in my younger days, it was necessary to have a high level of fitness, especially for alpine and winter ice climbing – where your fitness can determine your ability to survive severe conditions. Running was the best way to achieve this level of fitness.
What distance and terrain do you prefer?
These days, the longer the better! Running targets shift as you get older, with a focus less on speed and more on endurance. When I got my first teaching job in Shropshire, I discovered the fell running community and a series of races that really got me into fell running.
Now, I really love long distance mountain running. My absolute favourite areas for run routes are the Yorkshire Dales, in particular the Three Peaks. As well as the Lakes, the Shropshire Hills – Long Mynd 50, and North Wales adventure solo, Dragon's Back route.
Tell us about your run commute
I live quite a distance from work, about 30 miles. Monday is 'shirt day' – the only day of the week where I will drive into work with all the necessary ironed shirts and other necessities for the rest of the week. This certainly requires a bit of planning and preparation on a Sunday night. But means I can run Tuesday to Friday to work.
The earliest train I can get heading in the right direction, is the Leeds train from Skipton. I get up at 5am, and drive to Skipton to catch the first train out. However, this train doesn't go to Bradford, so I am 'forced' to get off and run from one of the earlier stops. I vary which station I get off at depending on how far I want to run, which can be anything from 5 to 8 miles.
On the return journey I will get the train to Skipton or Long Preston, sometimes opting to cycle or drive the rest of the way home. Given that my workday is so long, and the core hours are so structured and inflexible – getting from A to B is really the only way to fit in exercise.
What are the benefits of active commuting for yourself and your organisation?
Staff fitness, health and well-being are a key priority. Keeping physically and mentally healthy for various reasons has so many positives. Whether this is to lose weight, or maintain a healthy weight, it is an important preventative for several illnesses and a healthier staff often means that people take less time off. Staff feel more energised if regularly active.
It is also a cheaper alternative than a car or public transport. One member of staff worked out that they saved almost £40 per week on train fares by cycling or running to work (and who needs a gym membership when you are actively commuting?). It also contributes to lessening pollution and congestion, a real priority for many councils now as part of the drive for clean air, especially for our children around schools and colleges.
Due to congestion being such an issue around Bradford city centre, it is often quicker to cycle or run home! Sitting in standstill traffic is really not going to alleviate symptoms of a stressful day, but a walk, run or cycle does, and gives you a chance to process things before you have even got through your front door.
Personally, I really enjoy getting to see the sunrise and sunset and feel that running and cycling to work in all weathers toughens you up and builds resilience for the challenges of work.
How have you helped facilitate active commuting for both staff and students at your college?
Currently 10% of the staff at college actively commute on a regular basis, and given the benefits, the aim is always to increase this. As the college is such a new building, I was in the lucky position to be part of the initial planning stages, so was able to factor in active commuting. The college is also based near the Interchange providing great public transport links to both train and bus for those wanting to run or cycle part of the way or one way.
The college also has a large secure and covered bike storage area where staff and students can safely leave their bikes. As well as several changing rooms both for students and exclusively for staff. With excellent hot showers, hairdryers, and hooks for drying towels. There is also a locker room to leave all your bathroom essentials, hang clothes and store muddy trainers. There is also a cycle to work scheme and an onsite gym which is free for staff to use.  
There are also computers all around the college so that staff do not have to take home quite cumbersome equipment such as laptops and chargers – not ideal for a running backpack!
We also offer a running club enrichment activity for both staff and students and have an annual well-being day where staff can opt for several activities including hiking, biking and the Three Peaks Challenge.
I try to act as a role model to encourage others to do the same. If the Principal can do it, then others can as well.
What are some of the challenges to active commuting and how do you overcome them?
Motivation to do it. Habit formation is key here, once you have done it once or twice it does become easier until eventually it becomes a habit, and it feels wrong not to actively commute. Logistics is another thing, and this involves planning and preparation to make sure you have the right clothes, kit, and other work stuff. I tend to leave a lot of the basics in my locker at work, so I am not caught out without shoes!
There is also the issue of the weather and the dark. This really can be a test of your determination and kit. You need to consider safety on the canal, having a torch in those winter months, and being mindful of ice, as well as avoiding falling into the canal when bleary eyed and tired! And as spring approaches, those geese can get quite viscous. But at the same time, those peaceful and deserted morning run commutes, can provide a moment of wonder, when seeing a brood of goslings sleeping by the side of the canal or hearing owls and other wildlife before the rest of the world is up.
What advice would you give to others who maybe thinking of actively commuting or employers wanting to be ambassadors for active commuting.
Just go for it! Make everything easier to facilitate – have your sports kit ready to put on first thing, and make the alternative seem like a harder option. Leave your suit or laptop in work so you have no option but to run or cycle.
Thanks Stuart!
So, Run Leeds are in no doubt as to why Stuart sleeps so well, his schedule sounds pretty exhausting! He certainly provides some real insight, as well as inspiration, for all of us to add a bit more active commuting into our week. With workers returning to the office in some shape or form, perhaps we can all think about (as Stuart puts it) 'habit formation'. Motivation is one thing, but making something a weekly habit requires some effort, initially at least. Find a colleague prepared to give it go with you. Run, cycle, or walk – part, or all of your way to work, even just once week to start with. Plan it first, think about the logistics, ask your employer what they can do to help.
If you are an employer, have that discussion with your staff – the benefits of active travel for everyone are clear. There are so many positive impacts – a healthier workforce, both physically and mentally. Promoting greener and more sustainable means of travel reduces congestion and air pollution, not to mention the cost savings you can make. So what are you waiting for? Shirt day Monday anyone?