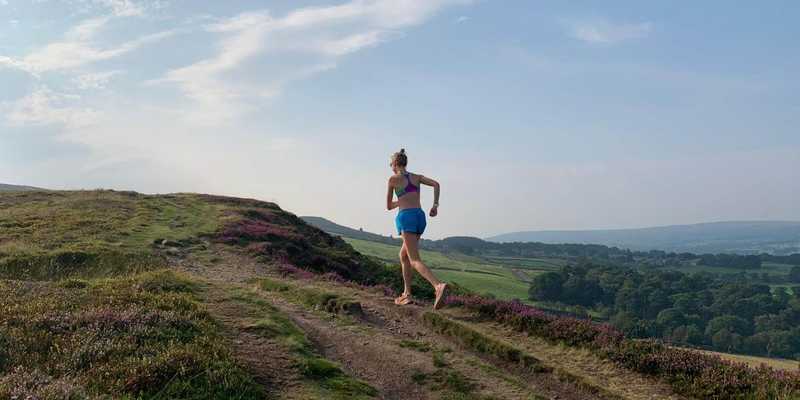 Articles
Why drive, when you could run?
Why drive, when you could run? By Gemma Bridge
Our very own Leeds Running Mayor, Gemma, gives us some excellent reasons as to why we should all try to incorporate a little more active commuting into our daily lives.
Want to avoid rush hour traffic, save money, get through the city faster, reduce time wasted searching for a parking space? If yes, then active commuting is for you. You may have considered cycling or walking to work but there are lots of other ways that you can get to the office, including running.
Running is a brilliant form of transport to get to and from work. Not only is running faster than walking, its also easier to navigate cities when running than when on a bike, and you can easily combine it with other modes of transport, whether that be the bus, a train or even a park and run option. What's more, there are loads of benefits for your health, from boosting fitness to reducing stress. But, getting started as a run commuter can be daunting. To get you going, here are six tips on run-commuting in Leeds:
Commuting gives running a purpose
Running to work is a great way to boost your motivation to run consistently. By running to and/or from work, you will have somewhere to aim for which can make it much easier to lace up, even when the weather isn't looking ideal. And then, when you see how great you feel after running to work, you may also consider running some of your other everyday journeys and errands like running to the shops, to post a letter or to pick the children up from school.
Faster than walking and driving
Running at 10 minute mile pace, will see you travelling at least twice as fast as those who walk. And compared to driving in or around a city like Leeds, running can enable you to get through in less time, especially if you consider that you won't be spending any time looking for a parking spot. If your commute to work is too far to run the whole way, why not try out multi-modal travel? Get the bus or train, and then get off a few stops before your usual stop and run the rest of the way to work or back home.
Running is affordable
Compared to driving and parking, or even taking public transport, running offers an affordable form of urban travel. When you get started, treat yourself to a good backpack which will help you to carry everything you need for the day and prevent you from getting a sore back during your run. The money you splash out on the backpack will quickly be made back by the money that you save by not taking your car.
Learn your city
Driving through a city can mean that you miss much of it and don't get to enjoy the sights or experience the sights and sounds of the place that you live and work. By running through a city at human speed, you can feel and see the changes of the days and seasons, find new routes to enjoy and even spot places of calm that you hadn't noticed before.
Improved mental health
Stress is something that we have all had to deal with, and for many, it is something we have to learn to live with on a daily basis. But we don't have to carry our stress with us all the time. Running can help. Lots of research supports the benefits of running as a way to relieve tension, improve self-image, and improve mood. Running back home after work is a great way to decompress after a busy day.
Running some of our everyday journeys, errands and commutes is great for our health and the health of the places that we live, work and play. So, why not try running to or from work this week?