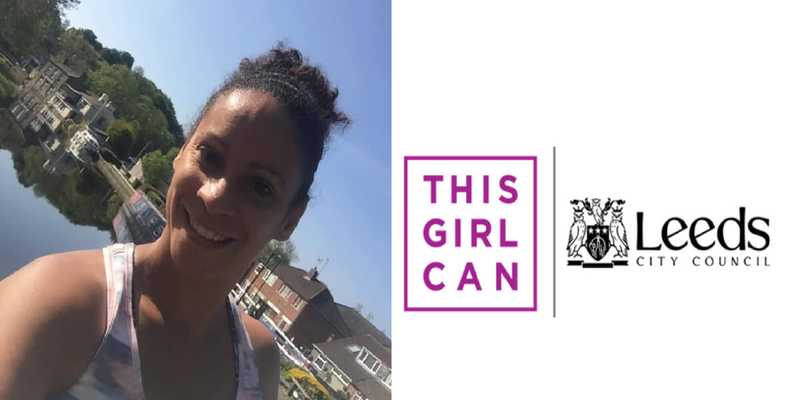 Articles
Susan Cunningham Leeds Girls Can Ambassador
I've been running on and off over the past few years and it's been the last 6 months or so that I've really got back into the running vibe. As a Leeds Girls Can Ambassador an opportunity arose to support the Couch to 5k at Kirkstall Abbey starting in March 2020. Initially I was quite nervous about going along as I'm not a running expert but I told myself that I can refer to my own running experience to encourage others. Due to the current circumstances Leeds Girls Can took a different approach to the couch to 5k and made it virtual. This really excited me. It's been brilliant as there has been so much positivity and support for those participating including myself.
I may not be the fastest runner and I'm not always in it for the time or distance, for me it's that uplifting feeling that you get during and after a run that really makes me love running.
I have had to play about with my running times to see what works best for me. Sometimes I squeeze a run in between my busy day delivering dance classes. But I really love to run in the morning as it is just a great way to start your day and get that uplifting feeling that I love. I know motivation to run in the morning can be difficult but I tend to lay out my running clothes the night before so I am prepared and good to go first thing. The most important thing for me is making sure it's not a chore and that my runs fit in with what suits my lifestyle at that point in time.
Not only is the time an important factor to me but the location is as well. I enjoy running by the canal. I find it so peaceful and refreshing and the gorgeous views are a bonus. Although I love a canal scenic run I also from time to time like to mix it up and challenge myself with some hills in my route. I see a significant positive impact on my fitness when I run and my motivation levels increase. Not only does running have a positive impact on me physically but it really supports my mental wellbeing giving me time to clear my head and enjoy nature
I'd definitely recommend joining a Couch to 5k to get started if you're new to running. Just go for it and take the first step of your running journey!!